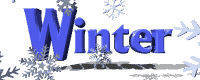 Dear CAS Families,
As we begin the year 2017 the staff of CAS is excited to start the year off in the right direction with exciting plans to engage your child into new heights in their learning. I am sure that you are amazed by how much your child has grown over the past few months; however, the best is yet to come. 2017 is going to be a fantastic year! We look forward to leaping into the New Year with all of you as we soar to new heights.
This is one of my favorite times of the year. It is a great time for reflection and new beginnings. As a building we have discussed since the start of the school-year the character traits of: Truthfulness, Obedience, Gratefulness, and Generosity. We hope you had fun choosing from our Random Acts of Kindness Christmas Calendar as a way to "Take Action and Make the Difference". For the month of January we will discuss the character trait of orderliness. Ask your child what character trait they would like to work on as a way of starting off the new-year in a positive direction.
I am very thankful to be a member of the Charlotte Avenue family. I have been amazed by the true sense of community that is present at CAS. This type of environment is one of the reasons why Charlotte Avenue is so successful.
Best Regards,
Danielle Lango
Principal