Friendship Help
That Girls (Don't) Want From Their Parents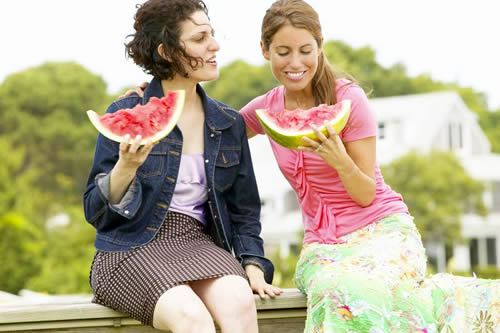 Recently I facilitated a When Girls Hurt Girls® Parent/Daughter Workshop for 4th and 5th grade girls and their parents. After the girls were warmed up and engaged in role playing, problem solving, and asking lots of questions, I asked the girls to finish this statement…
"When it comes to my friendships, I wish my parents would…" Here's what they said…
1. Don't Call It Drama
Girls feel belittled when their parents make comments like, "Oh, it's just girl drama." It is insulting and arrogant to refer to anyone's problem as "just" anything. Emotional bullying and friendship problems are serious for girls. We owe it to them to take them and their problems seriously.
The opportunity to help girls grow their social skills when they are young will more than pay off as they grow older and deal with boyfriends, bosses, roommates, etc.
2. Listen
This was one of the most common wishes the girls had. They wish their parents really listened to them. They wish their parents knew what's going on. They wish they could feel comfortable talking with their parents about friendships. They wish their parents understood them.
Here are three tips for listening to your daughter about friendship problems:
Tip # 1: Set your advice aside.
Advice should only come after you've listened to your daughter and asked if she wants your advice. When your daughter brings up a friendship problem, your initial reaction may be to help her solve it. Squelch this urge. Instead, set your ideas aside (for the moment) and really listen to what she is dealing with and how she feels.
Tip # 2: Ask questions.
There are two important types of questions to ask:
- Questions about what happened (Then what happened? What did you do then?). Get a feel for what went on and who is involved (and if an adult saw what happened).
- Questions about how she feels (How did that feel?) Help her put vocabulary to her emotions.
Tip # 3: Be a mirror.
Being a mirror means helping your daughter see herself more clearly. You can only support her in this way if you are being non-judgmental.
Repeat back what you are hearing – both what happened and how she is feeling. For example, "It sounds like you feel embarrassed whenever Chelsea calls you names and won't let you sit at her lunch table." Or, "I notice that you keep wanting to play with Anna, even after she treats you poorly."
Being a mirror helps bring clarity to her situation. From there she is better able to make a wise decision.
3. Leave Me Alone
After your daughter feels listened to, you can ask if she wants your help. Say, "Would you like help in solving your problem?" Honor what she says. No means no. If she doesn't want help, say, "I understand this is your problem and you want to solve it yourself. I want you to know that I am here to help you if you want help." Then, back off.
It's important to let her know you believe she can solve the problem. Girls want their parents' faith that they will do what is right for them. Be available, but not clingy.
One exception to this rule is if your daughter has been on the receiving end of emotional (or physical) bullying for an extended period of time. Or, if you are concerned for your daughter's safety. If you think she is at risk of hurting herself, it is time to get the support of professionals.
4. Help Me
Many girls wish their parents would be more effective at helping them through their friendship problems. They want help thinking about what to do and would like their parents to step in and work them through it. They want good advice and guidance.
Girls who are happy with their parents' support have parents who:
- Offer effective, positive strategies that are relevant to their daughter's problem.
- Let their daughter choose her strategy.
- Don't get caught in the pain. They remain grounded and positive and keep a healthy level of detachment from the problem.
- Practice or role play the situation with their daughter.
- Follow up in a casual, calm manner.
- Bring in other help as needed.
Female friendship experts Jane Balvanz and Blair Wagner publish A Way Through, LLC's Guiding Girls ezine. If you're ready to guide girls in grades K – 8 through painful friendships, get your FREE mini audio workshop and ongoing tips now at www.AWayThrough.com