Job Opportunities
rue 21
Opening June 2013
Southwestern Blvd. Hamburg
Applications available in the Counseling Center
Looking for sales associates and temporary help
Fax applcations to: (724)-776-9780
or (716)-373-4687
Babysitter Needed During the Summer

Monday-Friday
8:30am - 5:15pm
2 girls ages 8 & 9
Armor School area
Contact: Leslie Staffone 628-8967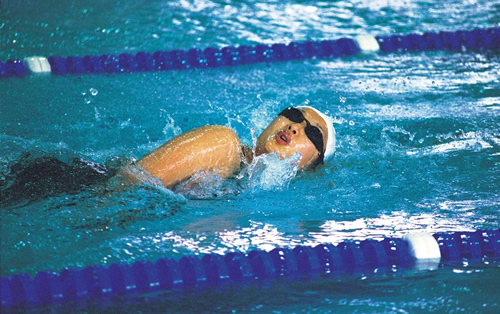 Lifeguards Needed
Certified lifeguards needed for apartment complex swimming pools in Blasdell, Hamburg and West Seneca.
Contact E.F. Burke Realty, 716-675-3000
Monday-Friday 8am-5pm
Applications in Counseling Center
Village of Hamburg Recreation Dept.
Summer Tennis Instructors
Monday - Thursday
June 24 - August 9
Apply at Hamburg Youth Center
200 Prospect Ave.
649-6170
Instructors should have playing experience, knowlege of the rules and willingness to actively engage with children.
4/18/13
Orchard Glen Independent Living Facility
6055 Armor Duells Road (near Rt. 219)
Contact: Ruth Ells, 662-5544
Now accepting applications for part time help (3-4 hours per day)
Wait staff (must be 17 years old) and
Kitchen assistance (16 years old)
4/16/13
Located in BJ's Plaza, Blasdell (next to Boston Market)
Now accepting applications for part-time employment.
Visit their
website
- select 'JOBS'
and download an application
Or stop in to the store and see Kathy
Liberty Tax Service
180 Buffalo Street (across from the Village Square Plaza)
Looking for outgoing, energetic people to wave, dance, etc.
Flexible hours - Open 7 days a week with many shifts available
Hourly pay plus a bonus.
Call 646-1040 (Rachel Bork)
Family Entertainment Center
Hamburg Town Hall Plaza
Contact Mike Young 648-3222
Dog Walker - Village Location
Bukaty Family Chiropractic
4269 St. Francis Drive - Hamburg



High School senior. Part-time employment opportunity for a student interested in learning to work in a medical office.
Front desk reception duties - interacting with patients
Accepting patient co-pays, running credit cards
Computer appointment scheduling
General Office (filing, faxing, etc.)
Rewarding positions in a Caring Atmosphere
Support team - Nursing -
Professional/Management - Therapy
Follow on
- like on
Fox Run at Orchard Park currently has great employment opportunities for high school students. Applications and resumes are currently being accepted for Utility Person and Servers
Clink on the link below for information and online applications,
or call 716-662-5001 ext. 2105
LaGalleria
3923 Southwestern Blvd. (near stadium)
Hiring: Dishwashers, Bus Kids, Food Prep
Part-time, flexible schedule
Must be 16 or older with valid working papers
Call 648-4880 (Mrs. Carducci)