Good News on the Internet
by Bruce Mitchell, AES School Counselor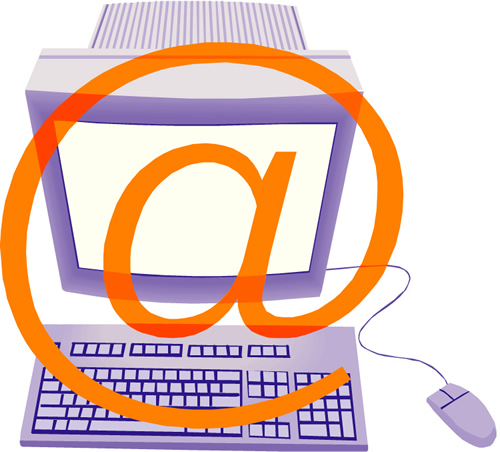 There has been much written of late (including articles by yours truly) regarding the Internet, the World Wide Web, and cyber safety. One must resist the temptation to pass judgment on the Internet. It is neither good nor bad. It is merely a tool. When used properly, it is a boon for communications and the sharing of knowledge. At the same time, it's ubiquitous and pervasive nature has made it easy for sleaze merchants to spread their toxic filth.
However, the Internet is an enormous repository of useful and unique information, and when used properly (as it was originally intended) it becomes an indispensable aid for educational purposes. It is vitally important that parents be informed of the perils and dangers that lurk amidst this gargantuan communication network. Parents must also be vigilant when it comes to their children's access to and use of the many electronic devices as they become commonplace necessities for our ever-changing daily lives.
At a recent staff meeting, the Armor staff learned about a new program developed by the National Center for Missing & Exploited Children (NCMEC). Founded by John Walsh of "America's Most Wanted" fame, this organization has been a pioneer in the area of cyber safety. The program is called NetSmartz411. NetSmartz411 is a first-of-its-kind, online service provided by the NCMEC to answer questions about Internet safety, computers, and the Web. NetSmartz411 is provided at no cost to the public and made possible by a generous donation from the Qwest Foundation. You may access this program by visiting the NCMEC homepage:www.missingkids.com.
There's a plethora of useful information available on the Internet for students and parents alike. I've listed some recommended sites on my Armor webpage (www.hamburgschools.org
- click on the counseling link at Armor Elementary School). I'd suggest that you visit some (all) of them as they've all proven helpful in past years. If you are aware of any particularly helpful resources on the Internet that you would like to share with the rest of the Armor community, please call me at
646-3361
or send an e-mail to:
bmitchell@hamburgschools.org.