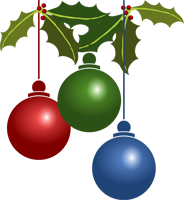 Dear CAS Families,
As we approach the year 2017 the staff of CAS is excited to start the year off in the right direction with exciting plans to engage your child into new heights in their learning. I am sure that you are amazed by how much your child has grown over the past few months; however, the best is yet to come. 2017 is going to be a fantastic year! We look forward to leaping into the New Year with all of you as we soar to new heights.
This is one of my favorite times of the year. It is a great time for reflection and new beginnings. As a building we have discussed since the start of the school-year the character traits of: Truthfulness, Obedience, Gratefulness, and Generosity. We hope you had fun choosing from our Random Acts of Kindness Christmas Calendar as a way to "Take Action and Make the Difference". For the month of January we will discuss the character trait of orderliness. Ask your child what character trait they would like to work on as a way of starting off the new-year in a positive direction.
I am very thankful to be a member of the Charlotte Avenue family. I have been amazed by the true sense of community that is present at CAS. This type of environment is one of the reasons why Charlotte Avenue is so successful.
Best Regards,
Danielle Lango
Principal
CAS is very fortunate to have these individuals join us as we continue to pursue a pathway to excellence.
Charlotte Avenue has a strong sense of community. I believe this culture is an intricate part to our school's success. I am very pleased to say that we moved up 8 slots in the Business First School Standings and we are now ranked as the 19th highest rated school in Western New York, out of 262 elementary schools. Over the past 2 years we have jumped up 14 slots! This accomplishment could not have happened without a strong partnership between the school and home. Thank you for all that you've done to support us as we continue to do our best.
The 2016-17 school-year is fast approaching and we are very excited for your children to arrive on September 7th, 2016. This year we will continue with the district procedure of doors opening at 8:50 a.m. Students may not enter the building prior to 8:50 unless they are registered in the YMCA before-school program (674-9622). Students participating in the breakfast program may proceed to the cafeteria as they enter at 8:50. Students will be dismissed at 3:00 PM.
Thank you for making our arrival and dismissal drive-through area a great success. We received a lot of positive feedback on our new procedure and you are the reason for its success. Please drive slowly on school property and remember that Charlotte Ave is a 15 MPH in front of the school. If you are new to CAS please note that parents who are dropping off or picking up their children by car will utilize the arrival and dismissal driveway, which is to the right of the building if you are facing the school. The drive through area will only be open between the hours of 8:50 and 9:00 AM and 3:00 to 3:10 PM. Parents of K-5 students are not granted access to the main parking lot during our arrival and dismissal times, as this parking lot is reserved for PreK parents only who have been given a special parking pass which is place on their dashboard. Please keep in mind that Charlotte Ave. is a no standing/parking zone in front of the school. Staff members will be present to allow access into this area and to help transition students safely in and out of school. Your continued cooperation and patience will ensure that everyone arrives and leaves school safely.
You can find our breakfast and lunch menus and pricing on the district home page. Parent Information Night will take place on September 22nd and it is for adults only.
K- 6:00-6:20
1- 6:25-6:45
2- 6:50-7:10
3-7:15-7:35
4-7:40-8:00
Mrs. Lango will be available all evening in the main hall. AIS and special area teachers will join her between the hours of 6:00-7:00. We look forward to seeing you here!